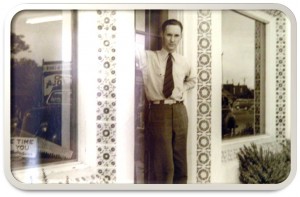 Mission Statement:
We are committed to achieve a permanent position as your quality supplier of industrial and packaging products through continuous improvements to service and creative technology with a long-term commitment to your future.
Gorman Industrial Supply History
In 1925, El Paso Saw & Belting Supply Co. was founded in El Paso, Texas by Frank W. Gorman, Sr. His vision was to service the lumber and mining markets in Arizona, New Mexico, West Texas and Mexico. The company continued to evolve and adjust to the changing needs of its customers.
In the early 90's, the company's name changed to Gorman Industrial Supply Company and continues to honor the high standards of service and integrity established by Mr. Gorman some seventy years earlier.
The company continued to grow and in 1995, Gorman Industrial Supply Company opened its doors in San Diego, California, to serve southern California and northern Mexico. Seven years later in 2002, owner Patrick W. Gorman partnered with Randy J. Kelch and opened two additional offices in Phoenix and Tucson to service the state of Arizona. In 2010, the company's owner recognized an additional business opportunity and became a franchise owner of Batteries Plus in El Paso, Texas.
Today, Gorman Industrial Supply Company continues to be family-owned and operated with its main office in El Paso, Texas. The owners and employees of Gorman Industrial Supply Company remain committed to the company's mission.